Dear Constant Reader,
It's the gift-giving time of year and once again I'd like to suggest some small businesses from which to purchase gifts. You can see some of my previous suggestions here and here.
Deacon Giles is a distillery in Salem, MA with a small line of spirits that is constantly expanding. Try the coffee rum or absinthe! If you make it to the Speakeasy Lab (say for Brrrlesque on the 16th…), sample their creative and delicious cocktails.
Emporium 32, also in Salem, sells beautiful, macabre, creative, and unusual accoutrements for adorning yourself and your home. They've got curios and art from local artisans as well as a large selection of jewelry and leather goods made right in the shop!
FinTail Fusions is the brainchild of Master costumer, Rae Bradbury-Enslin. Disappointed in the look of fabric mermaid tails and the price of silicon ones, Rae developed a customizable fabric tail with a cast-silicon fluke. They're all hand-made in her New Hampshire studio.
International burlesque superstar and Great Burlesque Expo Special Guest Angie Pontani is selling hand-made crocheted hats so you can stay fashionable while you keep warm this winter. She has many different designs, including cloches, turbans, and headbands. Each one is a unique design created by the Italian Stallionette herself!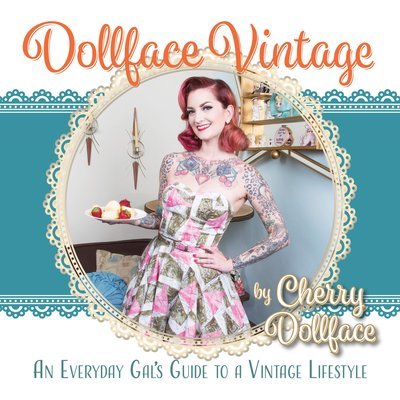 Cherry Dollface, pin-up, hair & makeup artist, and vintage aficionado, has published her first book, Dollface Vintage: An Everyday Gal's Guide to a Vintage Lifestyle, a guide to all things vintage, like clothing, hairstyle, makeup, and entertaining. You can't get this book at Amazon, only through the link above!
I would be remiss if I didn't recommend my little book as a great stocking stuffer for the burlesquer in your life. It's full of great ideas for improving your life on-, off- and back stage!
These writings and other creative projects are supported by my Patrons. Thank you so much! To become a Patron, go to my Patreon page.